A love of reading is one of the top things I want to instill in my little Mudpie during our learning at home time. As a long time book lover, I know the power that literacy can have in an education and in life as well. We started early on by surrounding her with books and reading to her regularly. I loved seeing her explore books on her own at such an early age.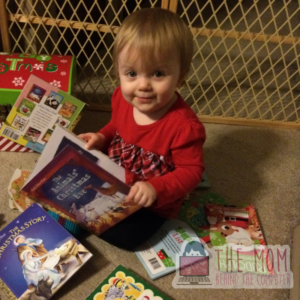 Now that we are doing preschool at home, it's really starting to sink in that my little gal is getting closer and closer to the point where she will start to read on her own. Throughout this year, I've been researching ways that I can incorporate those early skills that will come together as she starts to learn to read and write. I'm not an education major, so pulling together lessons, tools, and games became a self educated, DIY experience.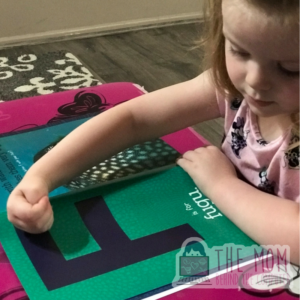 That process went well enough, but was a time consuming rabbit hole to navigate. One of the things that I loved the most about Mother Goose Time curriculum is their emphasis on literacy. The people who create this curriculum are pros, so I no longer have to wonder if I'm incorporating the most important skills needed into our lessons. It's already done for me.
I love that each month with Mother Goose Time, we receive a full sized themed book that we can add to our library here at home. The books have great illustrations and include activities that Mudpie can interact with in the book. In addition, other activity suggestions with the book are added into the teacher's guides as well.
I love seeing my little girl's love of reading grow and know I'm giving her the skills she needs as she starts her own reading adventure!