Please know that I am not trying to discuss my political feelings on this post. I have always disliked politics and, while I have very strong feelings about many things this year, it's not something I'm looking to discuss here. 
From my Instagram page:
What are you grateful for today?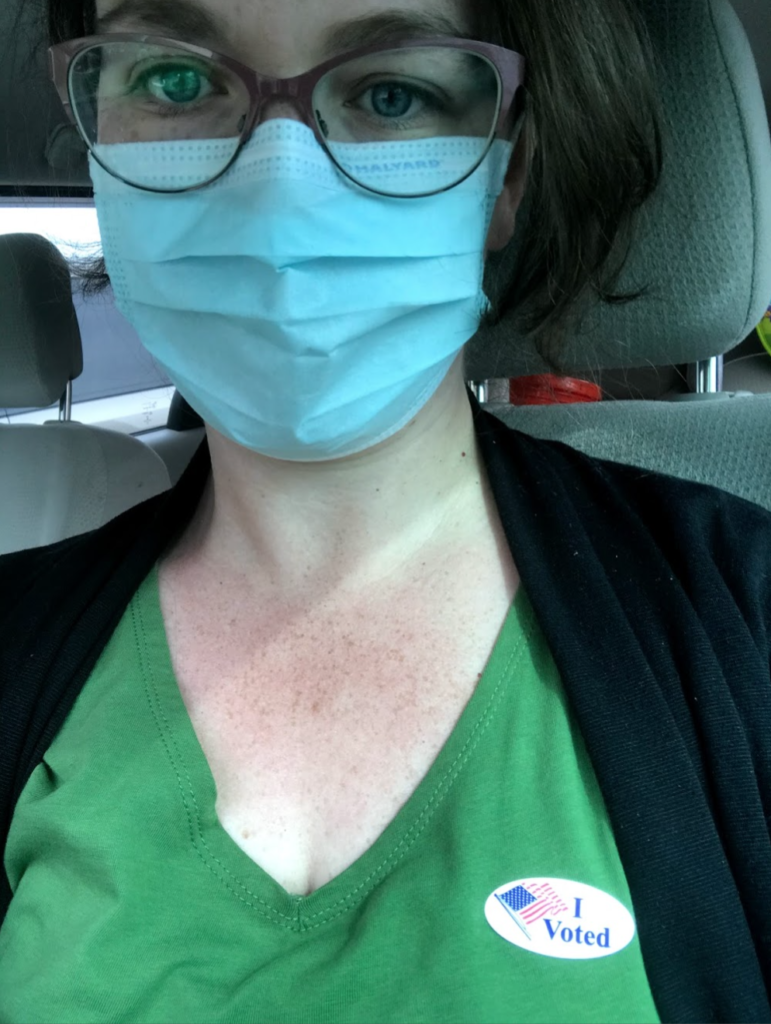 I am grateful that I was able to vote early weeks ago since unfortunately we are not allowed to do mail in voting because of COVID concerns in my area. While I was not happy about needing to vote in person this year, I'm grateful that I was able to vote and that the process was very smooth.
I'm grateful for good resources that have allowed me to discuss the voting process with my little gal this year.  This year's election season seems even ickier than I could have imagined and, while I felt this was a good year to cover some basics about elections with her, I wasn't sure if I really felt up to covering it with her. Thankfully, I came across some of these really good resources that I could feel good about sharing with her. 
I'm grateful for really good resources that have helped me mentally as I deal with emotions related to the election. I've had a hard time processing and dealing with the emotions that have come up this year from all of the hate and conflict I have seen and heard. I'm thankful for these resources that have helped me feel that I'm not crazy in the ways that I am feeling and that gives practical tips on how to shift my thinking back to love and care for others, no matter their political position. 
I know it's late in the game (mom life doesn't always allow for all I would like to do), but here are some resources that I've found helpful. I pray they may be helpful to others as well. 
Resources for Kids

Grace for President [affiliate link] is a great look into elections. It does a great job of covering the electoral college. I appreciate the focus on voting for the person who is actually working hard for positive change.

Soul Pancake's Kid Correspondent YouTube series does an amazing job of explaining elections, the decision making process, and disagreeing with others. My daughter loved watching the series and I learned from watching alongside her as well.
Resources for Adults

The Practical Christian podcast did a great job of covering politics through a spiritual lens and who Christians should vote for.
Tiffany Dawn's YouTube video, What Needs to Be Said About Voting as Christians, also does a great job of guiding thought about voting as a Christian.

The Lazy Genius podcast episode, Loving People You Disagree With, gives amazing practical advice about how to love those that you disagree with. A definite must listen if you're like me and struggling with your thoughts and emotions around the passions (as Kendra puts it) of others and how they express those passions.